Our History
We have years of experience caring for families, from all walks of life. Each family comes to us because they know we are leaders in our profession, dedicated to excellence in service, and have the highest integrity.
Our Funeral Home has been developed to provide the best professional services to your family at the time of need while keeping costs with budget in mind. We may be new in town, but our staff is not. They come with many years of experience in the funeral service field and are capable to meet all your needs. They are capable to help you memorialize your loved one with Dignity and Respect. We invite you to stop by to view our facility and meet our staff.
Our facility is designed to comfortably accommodate viewings and a small intimate location for services. You may also hold your viewing and services at any location of your choice or at any cemetery.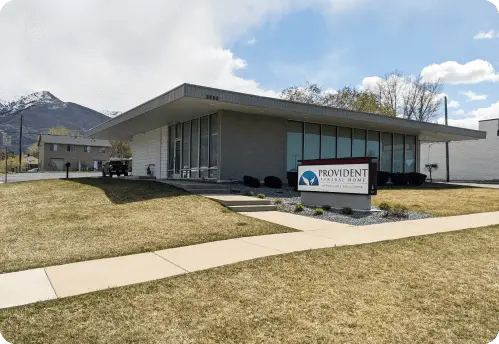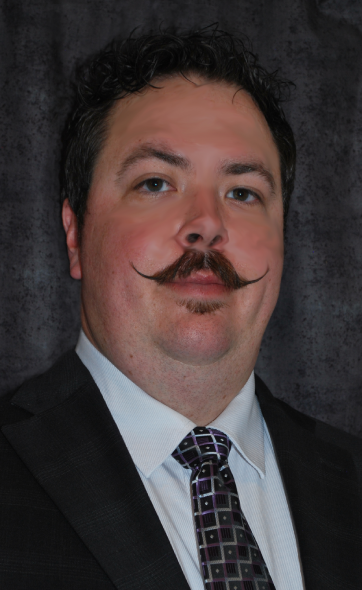 Funeral Director, CCO, Manager
James Quigley
---
James has been in the funeral industry for the last eight years serving many different communities both in and out of Utah however has now found the right fit with Provident serving the Ogden area. Growing up in a military family James never seemed to put down roots early but now calls South Ogden "Home" and loves the Northern Utah area. He attended and graduated from AAMI in New York City with his degree in Mortuary Sciences. He has always found his work to be rewarding and continuously strives to better both himself and the way the funeral industry performs. In his personal life James enjoys spending time with his wife and three daughters, cooking, camping and just enjoying the small aspects of life.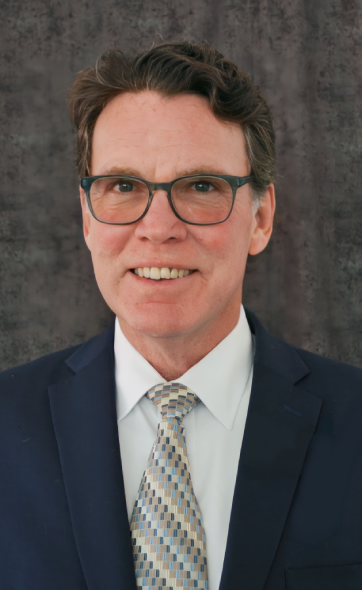 Charlie Tuft is a licensed and certified Advance Funeral Planner; he started his work with the mortuary in 2020.
Charlie Tuft
---
Charlie is native Utalian, although he spent 37 years away from his home state working in The Broadcast Television/Radio arena. Beginning as Director of Marketing and Promotion for the then combo AM/FM stations KISN/KLUB in SLC. His media path then led him to work in Los Angeles, Santa Fe, Dallas and Houston. He has worked for Several media brands including NBC, ESPN and Salem Broadcasting then gravitating to Spanish Language media as the Spanish speaking population exploded in Texas. He served as Senior Account Executive at Univision Radio, then Sales Manager for TV Azteca.
Charlie was inspired to enter the funeral field after learning that his own Father had pre-planned his funeral to the surprise and delight of his family. He instantly recognized the great gift preplanning can be to any family. Charlie is bilingual English-Español.
Office Manager
Missy Patane
---
Missy Started with Provident Funeral Home in 2019. She was drawn to the funeral home by a desire to help families in need in a way that was meaningful and loves to help in all capacities of the funeral service. She came to Utah later in life as part of a military family and now calls the Weber County area home. Prior to working with the funeral home Missy went to school to become a court reporter and owned her own nail business for twenty five years finding a love for customer service and a bond between those she served. Not only does Missy help the funeral home function on a day to day basis but helps maintain an ever rising bar for success that keeps Provident on track striving to be the best for all the families we work with.
Funeral Assistant
Barry Christiansen,
---
Barry began working for Provident Funeral Home in 2020 offering his help in all facets. He has a decorated career prior to joining us including his fifteen years with the Army Reserves and 11 Years with the Air Force Reserves. He retired as an educator with the Weber County School district and since has filled his time with serving others including time spent on the Board of Directors for the Red Cross. Barry currently resides in Washington Terrace and has a love and pride for all things in his community. Always willing to go the extra mile Barry is not only an asset to Provident's team but to all those he encounters.
Testimonials
We take pride in the services we provide to the families we help. If you have a testimonial you'd like to provide please contact us.
From the receptionist "Missy" to the funeral Director both were very helpful and understanding. I recommend if you need their services they are great people to work with. Thank you ~ Deborah Brown
Everyone did such a good job. I could not have asked for a more beautiful service for my husband. ~ Kim